Grow Your Borrowing Power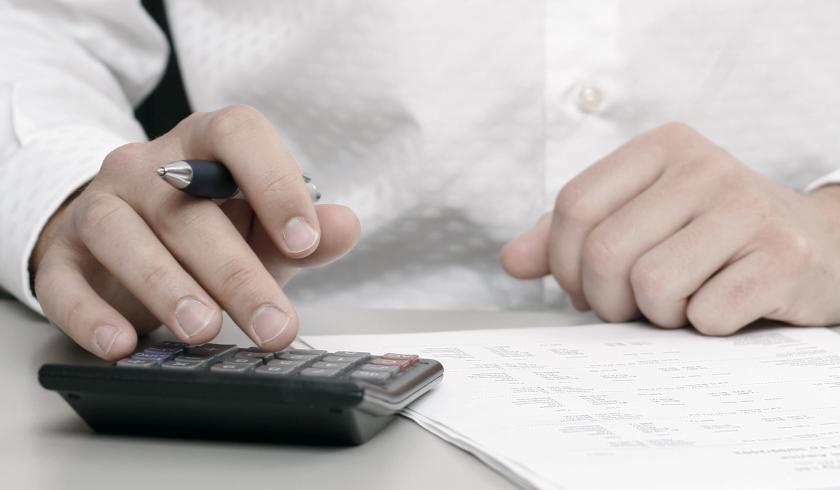 For the last 20 years, small businesses have created 65% of net new jobs in the U.S., serving as the biggest growth engine for the economy. That said, 25% of small businesses fail in the first year and 55% fail within 5 years, according to Forbes. These numbers are much worse if we take out franchised businesses, which historically have been highly resilient, with only a 3% first-­‐ year and 8% 5-­‐year failure rates. Comprising a large segment of our economy, franchised businesses account for approximately 50% of retail sales in the U.S.
What is our economic climate today? Surveys continue to show that the main reason for small company failure is insufficient capital to help sustain and grow the business. Although many of these failed businesses were producing good revenue, they did not generate enough profits, and more importantly, positive cash flow to sustain operations, particularly to provide business owners a living wage. In this situation, the owners need an infusion of outside capital for their business. This primer is designed to show you how to improve your chances of obtaining capital for your business.
If you have ever tried to secure a personal or business loan from a bank you already know how hard it can be to be approved. If you ask most business owners you meet, you will find that only a small percentage of them has been successful in obtaining convenNonal bank loans, or debt financing, for their business. Because startup costs are oPen higher than one anNcipates, most small business owners quickly exhaust their sources of investors, namely, family and friends. So, that typically means venturing into unfamiliar territory for outside capital, demanding more Nme from you in an already hecNc schedule.
For small businesses, most convenNonal lenders offer only SBA guaranteed bank loans, which necessitates qualifying with both the SBA and commercial lender in order to secure money. To be approved you would at a minimum need to supply business and personal financials, tax returns for the last 3 years, evidence of all collateral and assets the business owns, a resume for you and all other business owners, a business plan with pro forma, and personal and business bank statements for the last year.
Already working long hours to make ends meet, business owners are hard pressed to supply documents a lender requires, without engaging the services of an accountant or consultant. This adds addiNonal business expense. Applying for a business loan requires most owners to learn terms lenders use – Liquidity RaNos, Hurdle Rates, UnderwriNng, Recourse Guarantee, Collateral ValuaNon, etc. Whereas new terms can be learned easily, one of the toughest learnings for business owners is that when they realize they need an infusion of capital, they are also at their busiest trying to grow sales and to shore up profits. Sadly, studies have shown that once business owners are turned down by their bank, they rarely look elsewhere for funding. Business owners aren't lazy; they just don't know where to look outside of their bank, in order to find non-­‐tradiNonal sources of capital.
Unless you have a rich aunt or a large inheritance, debt financing is a viable method to help your business grow. Towards this end, there are 5 essenNal steps you can take in order to improve your borrowing power. Learning these steps will strengthen your Business Acumen, which we define as the ability to develop keen insight and to make Nmely management decisions to safeguard and grow your business.
Success Secret 1 – Ensure All Your Company Records Are Accurate
---
One of the most important things you can do to ensure you are approved in a Nmely manner for money needed is to set up your business correctly. As simple as it sounds, ensure your business name and Employer ID Number (EIN) are valid and accurate, and listed the same way on all your licenses, tax documents, bank statements, invoices, and other perNnent records. For example, if your business name is shown with an "Inc." in one government document and not in another, or your company addresses do not match from one record to the next, your lender is likely to reject your applicaNon. Also, verify that you have all the proper federal, state, county, and city licensing or cerNficaNon required for your profession. If you are a contractor, for example, but don't have your contractor's license, you will not be approved. In most cases, a clerk is assigned iniNally to reconcile your records. If you do not pass this gate, then your paperwork will likely be returned with no addiNonal acNon taken. If the loan commidee at your bank meets weekly or monthly to approve applicaNons, then you have lost valuable time.
In obtaining debt financing from a lender, one has to gain the loan or reviewing officer's confidence. Although mistakes can be corrected, they may take valuable Nme. Needless to say, making a good first impression can never be discounted. Ensure your business is set up credibly to stand the best chance of being approved for funding. Ensure your company records are reviewed and updated periodically.
In today's Internet environment, your business will need a website and a professional email address. In general, you will not be approved for funding if you do not list a website on your applicaNon. You also will likely not be approved with an email such as "partydude@yahoo.com." To be safe, you must have a professional email address, such as "info@yourcompany.com." Having a professional email address and website goes a long way to establish your business credibility, or brand equity, and is crucial to you being approved for business funding. Your business also needs a toll-­‐free phone number and fax number for a lender to approve you. And your main office phone number must be listed with 411 to be approved. Checking to ensure your number is listed in 411 is one of the most common steps a lender will take to determine your approval. If you don't have a toll free number, fax number, or if your number isn't listed in 411, you likely won't be approved.
Your business will need to have a real physical locaNon to be approved. Most lenders will not approve your business for funding if they see that you work from home. If you do not have a physical office, you can easily find companies that can offer you a "virtual address." For a small monthly fee, you can rent a physical address, and someNmes even including office space on an as-­‐ needed basis. Naturally, you can use this address for your loan applicaNon. On business funding applicaNons you must list a physical business address to be approved.
Success Secret 2 – Know What Your Lender Wants
It is much easier for your business to be approved for funding if you know exactly what your lender's requirements are before you apply, thus helping to predetermine your own success. Lenders approve loan applicaNons when they are confident you can pay back the principal plus interest. While lenders can be different, they tend to follow a prescribed process, which we define as the "5 C's" of lending.
The first "C" is Capacity. Lenders want to lend money to a business that has already proven it has capacity to generate adequate cash flow. If your business has consistent and predictable cash flow, you have one of the criNcal components lenders want to see. This will be reflected on your bank statements, so when a lender requests these records, you will know their reasoning. It is part of their due diligence.
The second "C" is Collateral. Lenders want to know that your business has collateral equal to or more than the money you are asking to borrow. Your business can have many types of collateral, including equipment, credit card sales, inventory, accounts receivable, purchase orders, commercial real estate, or other types of assets that a lender will find acceptable. Do not be surprised if in assessing the value of your assets, say, commercial real estate, that the valuaNon is considerably less than esNmated by your realtor. Your lender is not an expert in real estate, so the value of your property is simply its liquidaNon value based on a quick sale. For example, your realtor might assess your property to be worth $300,000, and your bank's assessment is only $150,000. That is the liquidaNon value to the bank in a quick sale.
The third "C" lenders want to see is good personal Credit, because personal habits frequently carry over to a person's business. Accordingly, lenders will review your credit profile to see if you have paid your bills on Nme and to ensure that you do not have large outstanding debts, or liabiliNes, beyond your capability to service. Personal or consumer credit, represented by FICO scores, are reported by three organizaNons – Equi fax, Exper ian, and TransUnion, which together in an adempt to standardize personal credit calculaNons some years ago created VantageScore. These three credit bureaus are giant for-­‐profit companies. Given the 2007 -­‐ 2009 global recession, many people have suffered bad credit raNngs. Home foreclosures or "short sales" are commonly reflected in personal credit profiles. Real estate industry data indicate there were 2.2 million short sales during the Nme of subprime mortgage leading up to 2013. If you do have credit issues, perhaps as a consequence of a short sale of your home, the lender will typically review your credit history to see how bad and how recently those problems occurred. Many lenders might sNll approve you if you had credit issues in the past, as long as they were not within the last 12 to 24 months. Occasionally lenders will approve your applicaNon even if you have collecNons, but not when they are recent collecNons, or tax liens, or judgments against you.
The fourth "C" is business Credit. Lenders will check with Dun & Bradstreet, another for-­‐profit company, that assesses and manages your Paydex score. Lenders want to see that you have good business credit as reflected in paid-­‐as-­‐agreed trade lines. Not surprisingly, most people are not aware of their business score. So, in preparaNon for applying for debt financing, review your credit reports. Should your lender obtain your credit reports, they will likely contain more informaNon than the ones that you request yourself. Don't be surprised if you see errors in your own credit reports, because machines perform most of the work at the credit bureaus, and errors are common and can be disputed. However, correcNng mistakes can take months, so you should know your credit scores before applying for debt financing. Dispute incorrect informaNon in your credit records so you won't have to explain them to your lender in the loan applicaNon process.
The fiPh "C" is a Co-­‐signer, or commonly called a personal guarantor. If your business or personal credit is not strong enough, some lenders will want to see another signer, preferably someone who can help you service the debt as needed. This person will be equally liable for the debt. Having access to a good personal guarantor can go a long way to help you in securing needed capital for your business.
A borrower does not have to possess all 5 C's in order to qualify for debt financing. For example, a good combinaNon of Capacity, Collateral, and !6 GROW YOUR BORROWING POWER Credit might be sufficient in the absence of a Co-­‐ signer. The key is to know where you stand on the 5 C's so you can predetermine your ability to obtain money you will need for your business.
Success Secret 3 – Establish a Good Bank Rating